Cat Breeds
Cat Breeds. . .how many kinds of domestic cats are there? How many are recognized as pedigreed and by whom? Which are the most popular breeds? This article helps to explain all this and more.
The CFA and TICA- Breed Recognition and Standards
Although there are other organizations, generally speaking, the folks at the Cat Fanciers Association and the International Cat Association are the people who recognize pedigree cat breeds and set the official standards for showing each breed.


The Cat Fancier's Association
Created in 1906, the Cat Fanciers Association is "the world's largest registry of pedigreed cats".
The Cat Fanciers Association supports feline health research, disaster relief, breeder assistance, and works toward the welfare of all cats. It has maintained a focus on quality in its breed standards, registration and pedigrees, as well as in its judging program, and clerking program. CFA has over 500 member clubs and sanctions cat shows around the world.
---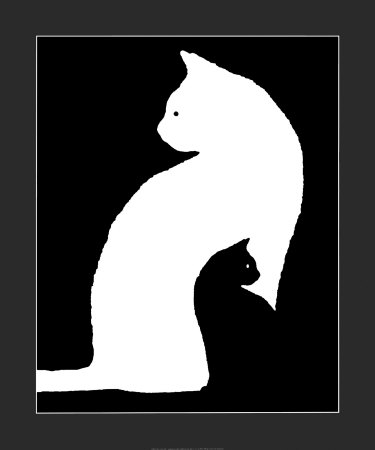 ---
The International Cat Association
The TICA is The International Cat Association,"the world's largest genetic registry of pedigreed cats".
On June 22, 1979 The International Cat Association was founded by Georgia Morgan, and a handful of cat enthusiasts. Their dream of building the most progressive, flexible and innovative cat registry in the world came true when TICA was formed.
What Makes TICA Different?
TICA truly is an international organization. Their organization has members and clubs in Latin America, North America, Asia, Europe and Africa and continues to grow all around the world.This association currently recognizes fifty-five breeds of cats for championship competition - from the regal Siamese, exotic Bengal and exquisite Persian, to newer breeds including the Savannah, Kurilian Bobtail and Thai.
TICA also is the world's largest registry of household pet cats and kittens. Household pet cats and kittens adopted from shelters or rescued off the street, compete for titles and international and regional awards, just like pedigreed cats.






How to choose?
So which breed to choose? It's really a matter of doing some research and in the end, following your heart. In addition to my site and the cat associations, you may also want to visit one of my favorite sites, Cat-Breed-Info.com . Have you ever wondered how many different cat breeds there are? Then Cat Breed Info.com is the place for you to learn all about cat breeds and see lots of pictures of cats. All this should be helpful in choosing your new friend.
Of course, some of us do not get a chance to choose, as our cats chose us first. However, when you are looking for a pet cat, in addition to the lovely pedigrees recognized by the CFA and TICA, please consider adopting a cat from a local animal shelter or rescue organization.
You can find a friend and save a life all at once. Please consider looking into pet rescue or adoption when seeking a companion animal. Please visit my page on cat adoption to learn more about this option.
As with most important decisions, buying a purebred cat requires some planning. You are about to enter into a relationship that may last for fifteen or even twenty years – longer than many marriages these days! So when considering obtaining a pedigreed cat, it is best to find a reputable breeding cattery. For more information on choosing a cat breed, I also recommend Cat Breeds Junction , which is a terrific resource for cat breeds information.

There are many breeds and many choices, which should be taken very seriously. When in doubt, you can also check with the CFA and/or the TICA for information on prospective breeders and catteries.Also for your reference, I've created a page on how to find a reputable cat breeder . Hopefully all these resources will prove helpful to you, and help guide you, when guidance is needed.
Breed Pictures And Descriptions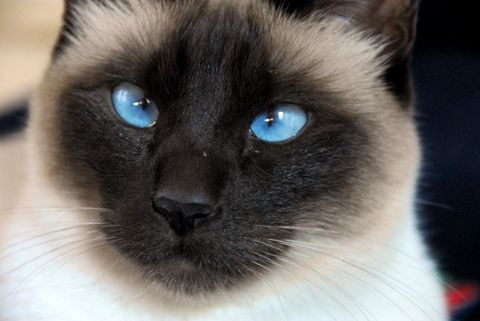 For easy reference I've created a page for each Association and a page for each breed. Each breed profile includes pictures and a personality profile for the breed.
---
---
Visit my TICA Breeds page here
I will never leave out our wonderful mixed breeds either. I recently added Cat Pictures - a place for you to send in your stories and pictures of all your favorite felines!
I hope you enjoy this information on cat breeds as much as I enjoyed gathering it for you. If you are considering adding a cat to your family, please remember that cats are very intuitive beings. Whether or not he happens to fit the picture you had in mind of "The Perfect Cat", when you meet a cat who chooses you, you will know it. Listening to this silent call may be the first step toward one of the most rewarding relationships of your life.
I know it was that way for me. My cat Spooky walked into my home, claimed my husband and me as his humans and that was that. None of us has ever looked back or regretted a single minute of this magical bond we all share. I wish the same joy for you too.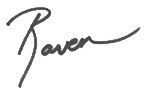 ---
---
---
---