Cat Health - Knowing More Helps Keep Our Cats Healthy and Happy
Cat Health is a very broad topic, and one which may take some time to explore. As this site grows, I will have more and more information based on availability and your input.
Recently, I have researched and added a new pages covering the truth about
Cat Declawing and also
Cat Spaying and Neutering . I hope to address many more cat health related topics in the near future. One thing is for certain: we who love felines value their health above almost anything else. Our best friends depend on us to provide them with all the elements needed to maintain their optimum health, both mental and physical. And to get them off to a great start, I've created a page on Kitten Care ,with lots of good info about baby cats health!
One other thing must be said right up front; Never give human medication of any kind to a cat without veterinary advice. Many of the medications we use, even aspirin can be poisonous for cats. Please see or at least call a vet if your cat needs medication.



---
---
Cat Health Update! - Great news; Lilacs are NOT toxic to cats! Of course, you should not let them chew on them alot since it may irritate their mouth, but due to their bitter taste, that is unlikely to happen. So now that you know you can go ahead and bring some of that gorgeous scent and beautiful color indoors!
And just in time for Mothers day and summer weddings, more good news from the ASPCA; There is currently no data indicating that roses (Rosa spp.) are poisonous to cats or other pets.

Cat Lady note: However, it is important to keep in mind that even plants considered to be non-toxic can produce minor stomach upset if ingested. In addition roses have thorns, which could cause injury to curious noses, mouths and paws. Because of this, it is still a good idea to discourage your cat from nibbling on them.
Updated 5/10/2010:Keep cats away from the leaves, stems and seeds of apples. They contain cyanide. Crab apples are just as toxic. A cat can suffer poisoning from just munching on the leaves from one apple!
Clinical signs to watch for in cats are: brick red mucous membranes, dilated pupils, difficulty breathing, panting, shock.
Updated 5/22/2010: Summertime brings additional risks to sun sensitive cats! Find out more by visiting my Cat Health Care, Sunburn Survival Guide For Cats where you will find out which cats area at risk and how to prevent sunburn and worse this summer!
---
---
In addition to the information I provide here at MyCatSite.com, there are many great online resources for cat health help and information. An especially good one that I highly recommend is Pet Care Unleashed. It's full of good information on many different kinds of pets and is well worth a visit. I've provided a link for you below.
Pet Care Unleashed, Pet Care Resources for pet health issues, pet insurance reviews, and more
Knowing how to care for our furry kids is the most important step in becoming a great pet owner. Keeping their environment safe is a good start. Check out the toxic and safe plant lists below.
Many Plants Are Cat Safe - Learn Which Ones!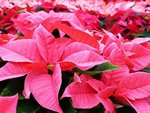 To preserve the health and longevity of our cats, we must educate ourselves on not only what is good for them, but also, we must learn about what is bad for our cats.
While felines are notorious for being psychic, smart and well capable of taking care of themselves, we must still bear in mind that our cat will not instinctively know that the pretty holiday Poinsettia you brought home is poisonous to him, or that having a bite of mom's onion rings could make him sick.
Which Plants Are Toxic? Find Out Here!



People food and houseplants are not the only threats to the health and well being of our cats. It's important to make sure that the home is a safe environment and that your cat gets regular medical attention and vaccinations too.
We are all living in a challenging economy and may not always have cash on hand to take care of our cat in the event of emergency or unexpected illness. Therefore it is prudent to consider pet health insurance.
On my Cat Health Insurance page, I have provided information on coverages, how they work, and questions to ask a prospective insurance company. It is also a good idea to ask your veterinarian's office about pet health insurance, and what company's insurance they will accept.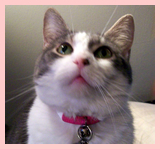 Please visit my site often and check back here for more information. I've just added two pages for summer. You can read my Summer Cat Safety Tips here. Also new for summer is my page on Ticks, including step by step instructions for Tick Removal . While they were written with regard to cats, these instructions have worked equally well for me on both dogs and humans.
I'm always looking for more great cat related information to pass on, so be assured, I will be adding new topics soon. And as always, please feel free to contact me with any questions or suggestions you may have. Here's a resource I just found recently - To learn all about holistic pet care, I highly recommend Holistic Pet Care Guide . Visit them to explore holistic pet health further. Soon to come is a section on T-Touch massage for pets.
This section of my site is an on-going project, but I feel it's one that is well worth doing. As a cat lover I know that I want my cat to be happy and healthy and here with me for as long as possible, and I know you want the same for your feline baby too.

As promised, when I find more useful things to share with you, I add them here. I just discovered a really amazing resource! Did you know that WebMD has a site for pets, too? Yes, and even a special section just for cats! It is not meant to be a substitute for veterinary cat health care, but it IS a grand source of information that every cat person needs to have available.
I hope you will find this site as valuable as I do, and please by all means share MyCatSite as well as this new cat health resource with your friends. The more knowledge we acquire, the better off all of us and our pets will be.
---
---