The MyCatSite.com Cat Supplies Store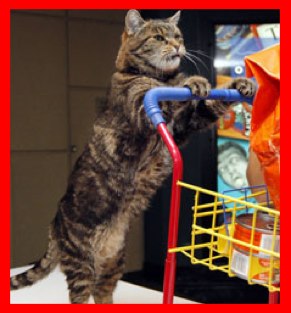 ---
---
Quick Jump To The Cat Supplies Store
---
---
Finally, a Cat Supplies Store For MyCatSite.com Readers!
I have added a cat supplies store to my site at long last! I didn't do it for the longest time because I hadn't found anything that "fit" with my site. I didn't want to just put a link to someone else's collection of items on my site and call that it. I wanted to have my own place that offers products that I trust at special prices for MyCatSite.com readers. That's why I now have an Amazon A-Store.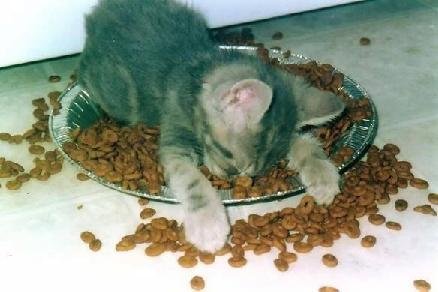 One cat section I particularly like is the one on Cat Food . I was surprised at how good the prices were that I could offer on some of the best foods on the market! I made sure to include some of the most popular foods, such as Friskies, as well as some higher end stuff too. That way I have something for everyone. There's even kitten milk replacement formula for those of you with babies!
Speaking of babies, how about babying your cat with some new Cat Treats ? I've got all the best brands, including ones you can use to give your cat medicine, and others that are just fun for your cat and tasty too! I have a wide variety of cat goodies and I'm especially glad I could add Petrodex Dental Treats to the mix. Those are the ones that clean your cat's teeth while he is enjoying a crunchy and delicious treat. Sneaky, but good! Cat treats not spoiling kitty quite enough? How about some new Cat Toys ? I've got those too! My cat store includes both manual and electronic toys for kitty. And on a more practical note, when I wrote my pages on Flea Control, I really couldn't tell folks where to obtain some of the Flea Control Products , and the same goes for Cat Beds and Furniture too. I've found it challenging to tell people about all the wonderful cat items out there but not be able to give any reference I could trust as to where these items might be located.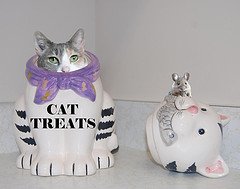 So here now is my answer. One stop shopping right here at the MyCatSite Cat Supplies Store! I hope you will visit my store and find all the cat related items you need there. If you don't find what you want, please let me know and I will make every effort to get it for you. Below is a list of my other CAT-egories, just so you know what all is available. Be sure and check out the odds and ends department, that one is chock full of fun cat themed items and accessories!
Cat Traveling Supplies

Suppliments, Vitamins and Related

Cat Walking Accessories

Cat Themed Items

Discounted Cat Magazines

Odds and Ends



I hope you enjoy my store, as well as my site. Bring your cats and visit often! Now you can shop together! And as always,I am very happy to have you all here.
~Raven, The Cat Lady


---
---
---
---