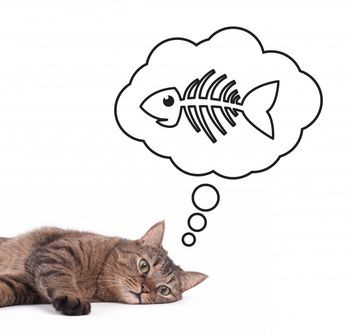 Commercial Cat Treats: The Cat Lady's Top Ten Picks
This page is for those of you who regularly give your cat treats. Everyone loves special surprises, cats more so than most! Cat goodies are not only good for your kitty's happiness level, they are also fantastic as rewards for taking medicine, to hide medicine in, and for other reasons, such as maintaining dental health and prevention of urinary Tract disease and hairballs. Got a fussy, elderly or sick cat? Try using tasty treats as a topping for their regular food to inspire them to eat. You might be surprised!
Kitty treats are plentiful in today's growing pet food and accessories market, but how do you know which ones are good for your cat and which might not be? Read labels, and ask other cat owners what has proven harmless to their cats, while still making the cat feel pampered. A healthy treat is of no value if kitty won't eat it! At times, it may be advisable to compromise and allow what some would call "questionable" ingredients in your cat's treats. Of course, if your cat has any history of sensitivity to any of the ingredients, leave it on the shelf.

What ingredients are questionable? Well, opinions vary even among competent Veterinarians, but there are three ingredients that are the most common culprits in causing sensitivity and some say, even disease. These are corn, wheat and soy. These ingredients are by no means necessary in a cat's diet, so if you want to be absolutely the most cautious you can be, by all means, avoid them. I and most of the cat owners I have known or interviewed have had no issues with them, but I thought it prudent to include this information here, for your perusal.
Natural ingredients are not always safe ingredients. Garlic, for instance, can be all natural, and still be poisonous to your cat. "But I've given my cat garlic and he's fine!" you say. Well, that may be true, but then you and I can ingest just a tiny bit of arsenic without it killing us but we certainly wouldn't want to ingest it, given a choice. Your cat doesn't get a choice so please, be a caring friend to your feline and don't take chances. You can go to my pages on Cat-Safe and Cat-Toxic plants to be sure of what is safe or not.
All that having been said, I will list below, my top ten favorite cat treats. These have proven highly palatable to my team of product testers, Spooky, Schmoo and Baby Creatch, and have never caused so much as a mild tummy ache, so I trust them. Of course, legally, I can make no guarantee or endorsement of these products, but here's what I like and recommend to my friends. I've included ratings of 1 to 4 paws up, 4 being the most favorite and 1 being the least favorite. All are good choices. The paw ratings simply reflect a balance between nutrition and palatability.
---
The Cat Lady's Top Ten Favorite Cat Treats

#1 - Kitty Kaviar (Tuna Flakes)

Not all tuna flakes are the same. Some of the commercially prepared treats marked as tuna flakes for cats contain other ingredients. Generally those additives are minimal and fine unless your cat is sensitive to them. My favorite, "Kitty Kaviar" contains no additives, preservatives or by-products. Value conscious cat lovers may want to check the local Chinese grocer for tuna flakes, intended for culinary use. Same item, lower cost, although unlike cat treats commercially offered in pet food stores, you may have to buy a larger amount. These treats are very good for cats and tasty too, so they get 4 paws up.
Kitty Kaviar has a strong fish-like aroma, which entices almost all felines. Kitty Kaviar is 75% protein, 4% ash and 0.95% magnesium, and is a good source of taurine (39%). Cats are often unable to synthesize essential nutrients, such as the amino acid taurine, from plant matter. Taurine is used in body growth and tissue repair. Ash and magnesium are both minerals used in the body that are important for bone and tooth structure.




#2 - Pawbreakers, Candy For Cats

Here's a super fun kind of kitty treat! Imagine top quality catnip, molded into an edible, hard ball! This wonderous invention is a toy and a treat, all rolled into one (pun intended). Made with the best organic catnip and natural beeswax, the ingredients are compressed into a 1 ¼ inch ball, weighing over half an ounce! This is such a fun and cat-happy treat, it gets 4 paws up.
Cat Lady note: these are as much a toy as a treat. As with all toys which could represent a choking hazard, supervise your cat when he's playing with or eating the Paw Breaker.




#3 - Pill Pockets for Cats

Tired of fighting with kitty every time he needs to take a pill or supplement? Your troubles are over. These are soft, tasty (choose chicken or salmon), treats with a hole in the center. Just fill the hole with pill or whatever you need to administer, pinch the top closed, and treat your cat, while treating him to something tasty!
These are as tasty as any cat treat commercially offered, so you can feed them now and again just for the treat of it. That way your cat won't be wary of them when medicine day comes around. They are very soft, and will lose their shape in heat, so keep them in the fridge, bringing the pocket to room temp before giving it to your cat.
Cat Lady note: when using these to admister medication or suppliments, please always supervise your cat until he's finished eating.




#4 - Halo Liv-a-Littles

These delicious, all-natural, USDA-approved, freeze-dried, whole meat treats are available in assorted flavors, including lamb, beef, chicken, and codfish. Easy to digest and great for both cats and dogs, Liv-a-Littles can be used as a reward or crumbled in food to tempt finicky or older pets. The Lamb treats tend to be larger and very hard, and so might not be the best choice for cats. Liv-a-Littles are an easy to assimilate protein, made from muscle meat and not organs; ingredients so good they're USDA approved for human consumption!




#5 - Petrodex Dental Treats

Petrodex Dental Treats for Cats with Breath Fresheners is a great easy way to keep your cat's teeth clean and freshen their breath. Veterinarian approved, their patented enzyme formula does the work, while the freeze dried fish makes cats happy!
According to the manufacturer, during clinical studies, plaque accumulation was reduced 20% and tartar buildup was reduced 39%. As the cat's saliva touches the treat, the enzymes are released to activate the anti-bacterial system, which washes through the entire oral cavity killing plaque-forming bacteria. Chlorophyll and parsley seed oil are added to freshen breath and aid in neutralizing digestive odors.
Of course, we should all be brushing our cat's teeth, but that's not always possible. These treats do a lot to improve dental health and cats love them.




#6 - Dingo: Kitty Tasty Fillets

These are real whole anchovies (headless) made especially for cats. Not the salty marinated kind used for pizza, these are just tasty little dried fish. Cats love them. My Spooky proudly parades around holding his little fishy up for all to see, before he settles down to devouring it. These are small, about 1 to 1 ¼ inches long, and easy to chew, so they're good for older or dentally challenged cats. These aren't yet featured in a cat treat commercial in my area, but they should be!




#7 - Friskies Party Mix

These treats are fun for cats because of the variety. They are a crunchy combination of chicken, beef and salmon flavors. Spooky literally pounces on them and gobbles them up, so they rank high in palatability. They are very small, and so I tend to feed too many, and they do contain some fillers, but they do make great in-between meal treats.




#8 - Temptations Cat Treats

These cat treats have a crunchy outside with a soft inside filling. All my kitty taste testers love these. I usually ignore most cat treat commercials in favor of investigating personally, bu these looked interesting, so I went out and got some. Schmoo even chewed through the wrapper to get hers recently! These are good to treat portly cats with because each treat contains only 2 calories. They come in chicken, seafood, salmon, hearty beef or turkey flavors. Also good are Dentabites which aid in tartar control, healthy gums and fresh breath.




#9 - Temptations Hairball Control Treats

Although consistent, thorough grooming and a high-quality, balanced diet will help prevent most hairballs, it's nice to know these little goodies are around. They are one of the cat treats my kitty testers like best. They are apparently VERY tasty, because many cats simply gulp them down whole. Also there is a suggested amount to feed, and due to their tastiness, many people feed too many. This can cause some cats to vomit, but the product itself is good. If your cat is a gulper though, either snap them in half, forcing the cat to chew them, or perhaps consider another hairball remedy. For this reason and this reason only, I have given them 2 paws up. My Spooky gives them 4 paws.




#10 - Special Kitty Cat Treats

These tasty little moist cat treats don't last long. Although they don't have a strong odor, they seem to attract cats even before you open the bag! Inexpensive and very easy on the teeth and gums, the Salmon flavor is Spooky's favorite. As with all Special Kitty products, they are affordable and a fairly good nutritional investment for your cat.



---
---
I hope that these reviews will be helpful to you in deciding what goodies to give your cat. There are so many from which to choose these days, it can be confusing. I'd love to hear your opinions too! If you would like to submit your cat treat review for possible publication on this site, please send them in via Meow Mail!
If you are interested in learning how you can make tasty and nutritious treats for your cat at pennies per batch, please visit my page on Homemade Cat Treats. And if you like those recipes, check out my page on Cat Food Recipes!
~The Cat Lady
---
Back from Cat Treats to Cat Food
---
---